This is one of my current projects. Writers Leigh Blackmore and Chris Sequeira have obtained permission to revive Lin Carter's classic character, Thongor, last seen in Marvel comics Creatures on the Loose, for the comic book medium. I'm delighted to be the official artist. We released the first image of the new concept at Ozhorror Con 2013.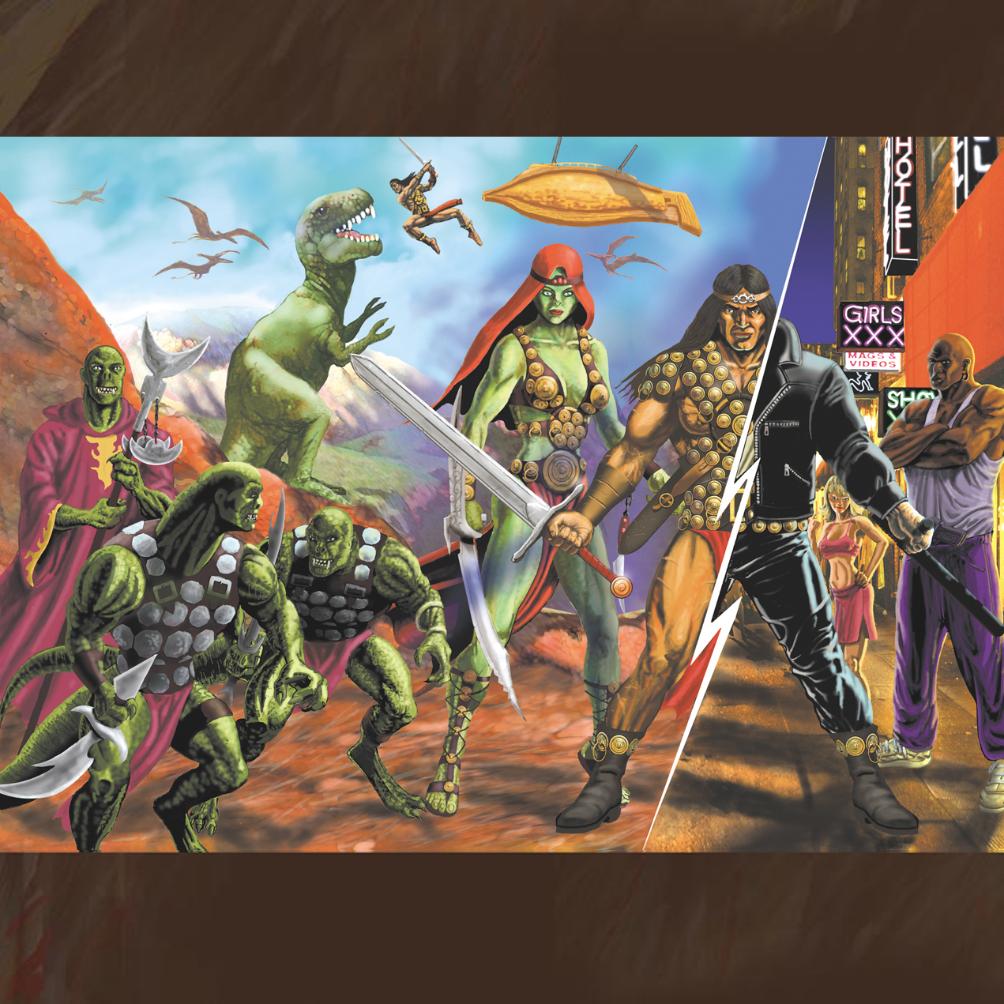 I love to draw organic stuff - jungles, animals, anything fluid. Pre-historic subjects are a favourite. The picture below is from a portfolio of Marvel Comics characters I did a few years back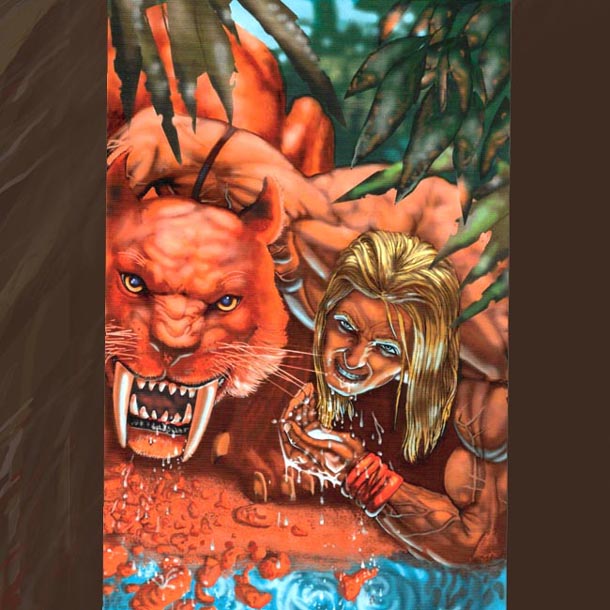 Below is the wrap-around cover for the trade collection of my graphic novel The Time of the Wolves published by Black House Comics.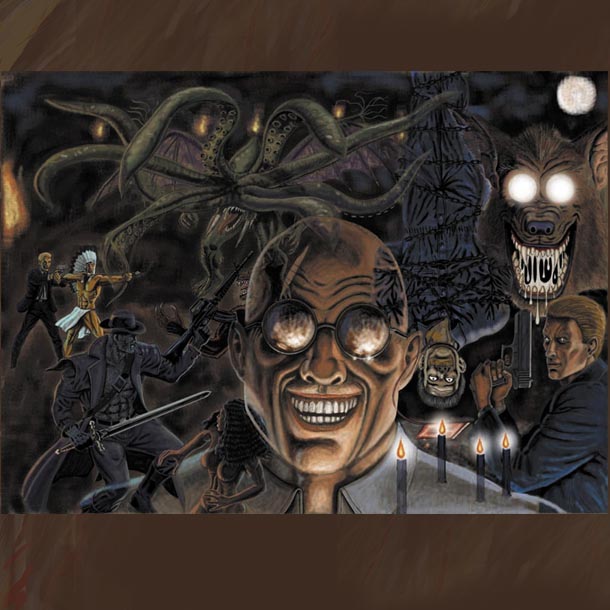 I have a taste for the macabre and the humorous which are often combined.
This image came from a concept by my good buddy, writer Chris Sequeira.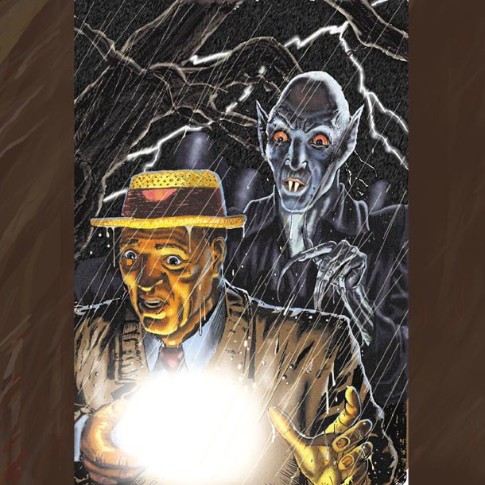 This is the wrap around cover for issue 2 of the series The Twilight Age.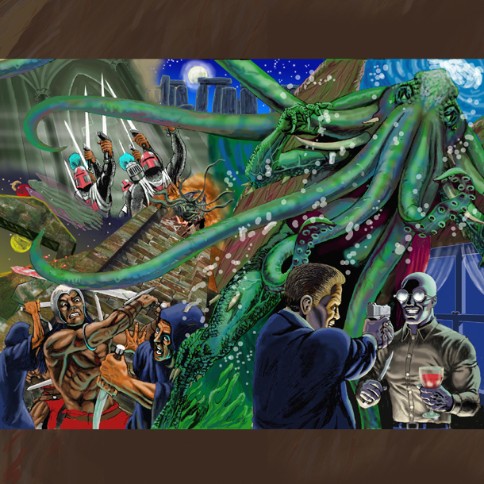 This illustration is from a dream sequence in my graphic novel The Time of the Wolves.
This is the original digital painting which I zoomed in on for the various panels.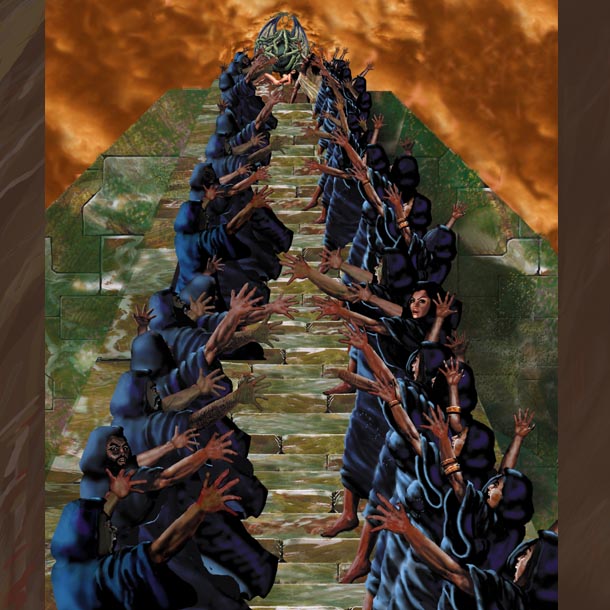 This is a detail of the previous image.